Fotografiska museum in Stockholm
Facilitated by Peter Senge & Gus Boell
IDGs and Compassionate Systems Leadership: Putting the IDGs into practice
Join us for an exclusive 3-day Masterclass in "Compassionate Systems Leadership" with Peter Senge in Stockholm that will give you a deeper understanding of 'systems change' in complex situations and the personal and interpersonal capacities needed to lead this kind of change.
This masterclass is designed for leaders in all sectors who are committed to influencing the integration of IDGs in diverse institutional contexts. Whether you're a business leader, educator, government official, or NGO representative, this masterclass will provide you with the advanced tools and knowledge you need to drive systems change.
The Masterclass Experience
While many people talk about how "systems change" is needed, few people have a good grasp of how such change might occur and of the personal and interpersonal capacities systems change leadership entails. 
Social systems work the way they do because of how we, the people embedded in the systems, work. Real systems change is an inevitably personal journey of personal growth and development. The deeper message of the IDGs is that by developing the personal and interpersonal capacities necessary for leadership, we can make meaningful progress towards the deep change the world needs.
This is why the Masterclass will be organized around hands-on practice with 'compassionate systems leadership' tools: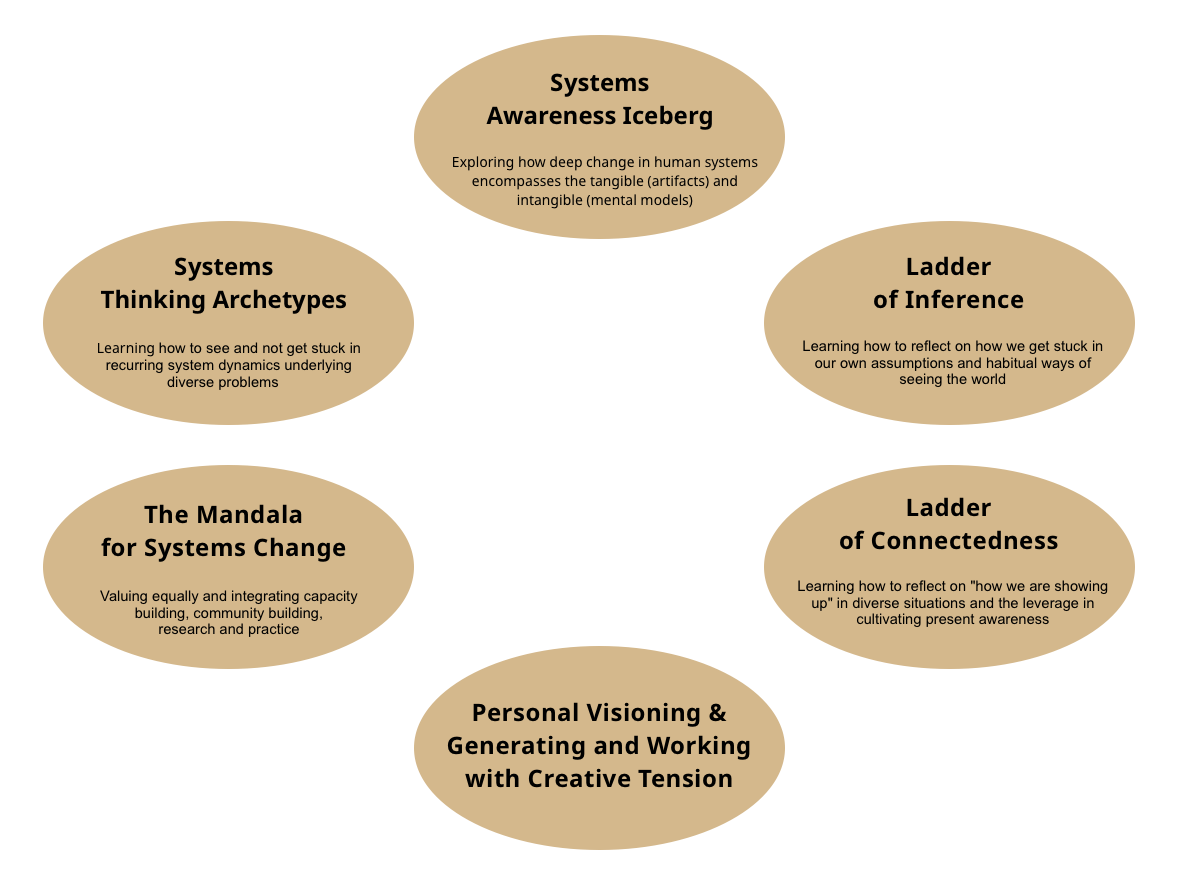 The Masterclass is aimed at teams and groups of pioneers from businesses, education, governmental and non-governmental organizations (NGOs) who are committed to learning how to embed the IDGs in how they and their own organizations work. 
While individuals are welcome to attend, we highly recommend that
teams of people from the same organization attend together.
Author, Senior Lecturer at MIT, Center for Systems Awareness Co-founder
Assistant Director of Youth Leadership